How do I export attendance items?
You can export attendance items to manually take attendance or grade students in a spreadsheet format.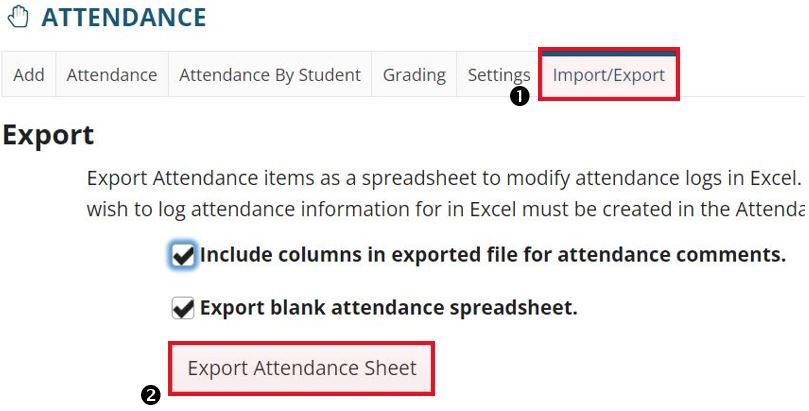 To export attendance items, start by clicking on the Import/Export tab.
Next, use the first checkbox to choose whether to include columns for instructor comments. Then, choose whether to export a blank attendance spreadsheet or one which keeps each student's status from past attendance items. Click Export Attendance Sheet, make changes in Excel, and save.