How do I grade students for their attendance?
Before you can grade students, you need to choose your preferred settings in the Grading tab.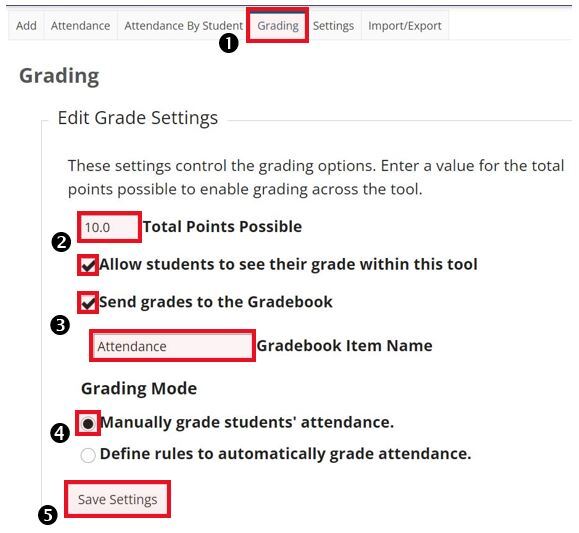 Click on the Grading tab.
Use the first text box to set the total possible points.
Use the two subsequent checkboxes to choose whether you want to let students see their attendance grade and whether you want to sent the attendance grades to the gradebook. If you choose to send the grades to the gradebook, you can use the following text box to name the gradebook item.
Then, use the radio buttons to choose between manual grading and automatic grading.
If you choose manual grading, you can click Save Settings and start grading but if you choose automatic grading, you need to specify the rules and criteria.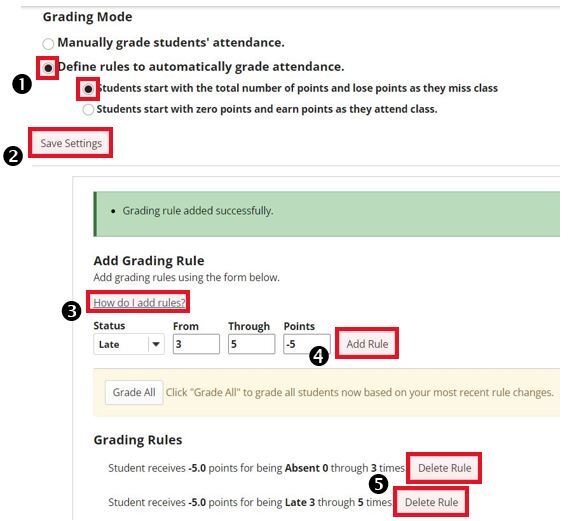 If you select automatic grading, decide whether to give students full points and subtract for missed classes or give students zeros and award points for good attendance.
If you've already added rules previously, you can click Save Settings but if you haven't added rules, you need to do so before you can use automatic grading.
Click on the How do I add rules? link.
Use the Status dropdown menu and subsequent text boxes to design a rule and then click Add Rule.
Delete grading rules as you see fit by clicking Delete Rule.
Click on the Attendance By Student tab.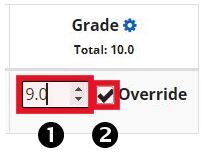 In the far right column of the table, you can either enter grades if manual grading is selected or view grades if automatic grading is selected.
If you're using automatic grading, you can check the Override checkbox to manually enter grades as you see fit.